Mille Lacs is World Class Trophy Smallmouth Bass lake located 90 miles north of Minneapolis/ St. Paul and approximately 60 miles east of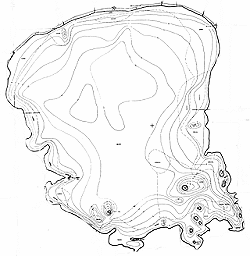 Brainerd. At 132,516 acres Mille Lacs is Minnesota's second largest inland lake with a maximum depth of 42 feet. It is home to some of the countrys best trophy smallmouth bass fishing. When the lake was formed by glaciers thousands of years ago, the glaciers deposited rock/gravel/sand over the southern portion of Mille Lacs, thus creating a perfect habitat for smallmouth bass, walleye and musky.
BassMasters Magizine in July/August 2017 rated Mille Lacs as the NUMBER ONE BASS LAKE IN THE UNITED STATES. Recently Wired2Fish ranked the top 15 Smallmouth Bass lakes in the US and Mille Lacs was ranked number 1. Put it on your bucket list! Mille Lacs has smallmouth bass in the 3 to 6 pound class. Double digit fishing days are not uncommon.